Total Design Solutions
Product design

Tooling Design

Design for Manufacture

Consultancy

Surfacing

Solid Modelling

Design Improvement

Modifications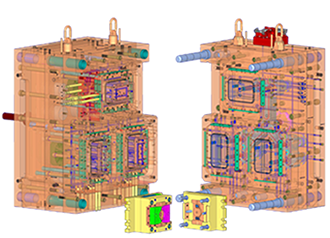 'designed by toolmakers for toolmakers'
About Us
Using specialised sector leading software on full maintenance contracts, our designs are built in full 3d with 2d detail drawings cut from the models, ensuring accuracy throughout the job.
We work with some of the most prestigious toolmaking and moulding companies in the UK, and offer solutions to suit any size of toolroom.
We deliver quality, right first time designs in a professional friendly manner. Our flexible 'can do' attitude sets us apart from other designers.
With over 60 years toolmaking experience you can be assured that our designs are engineered to work.